This tutorial will show you how to hard restart your Apple TV 4 or 4K. A restart is useful for when things aren't working correctly.
Force Restart Apple TV
1. Hold the Menu and Home button on your Apple TV remote until the white light on the Apple TV flashes then release.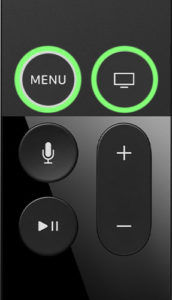 OR:
1. Go to Settings > System > Restart